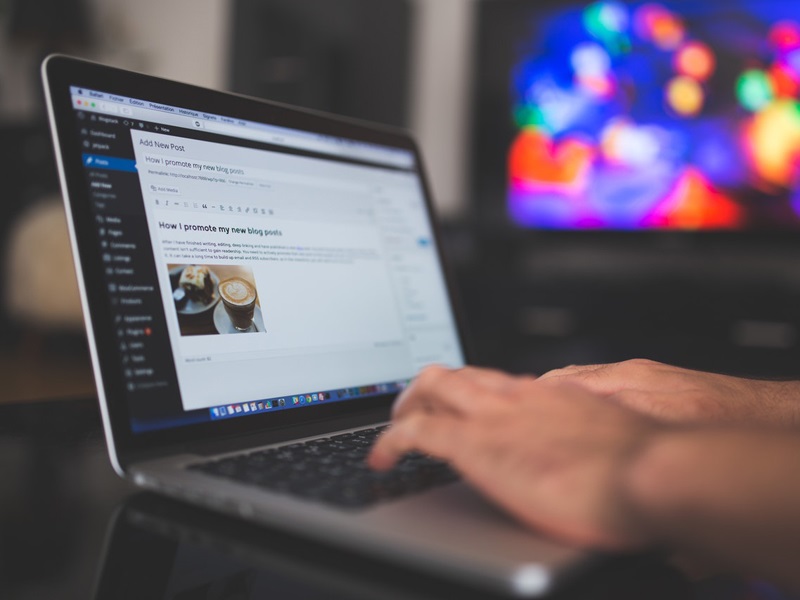 Whether your goal is to entertain or sell a product, having a high ranking in Search Engine Results Pages (SERPs) matters. It is the secret to:
Driving organic traffic to your website
Increasing your reputation
Having a higher volume of prospective clients
Improved Return on Investment (ROI)
If you are using WordPress to reach your target audience, you will be happy to learn that improving your SERP ranking is easier than you think. Here are the easy steps to take:
Choose Your Hosting Provider Carefully
There are a couple of reasons why it is a good idea to choose a reliable hosting provider if what you want is to rise higher in SERPs. First, it allows your WordPress blog to be online most of the time, if not all the time. Currently, there are a lot of hosting providers that guarantee 99.9% uptime. Second, it allows your website to load faster — testing the patience of your customers is a bad idea.
Pick a Theme That's Optimized for Search Engines
Your WordPress blog should load quickly as well as look impressive. This is why going for a WordPress theme that search engines can find easily is a must. There are many free as well as paid themes that are SEO-compliant for the benefit of your blog.
Use a Dedicated SEO Plugin
Using a dedicated SEO plugin allows your WordPress blog to be as friendly to search engines as possible. The friendlier it is to search engines, the higher the ranking in SERPs. There is another perk that comes with the use of a dedicated SEO plugin, and it's that it can improve user experience. By making sure that everyone has a great experience with your website, it is easier to gain customer acquisition and retention.
Change Your Permalink Structure
Various reasons exist why changing your permanent structure can help you enjoy high content ranking in SERPs. They include helping you stay organized better and allowing your visitors to know what the page is all about without looking at its entirety. However, changing the permalink structure requires planning and correct execution.
Create a Sitemap
The use of a sitemap can increase your presence in SERPs because it allows search engines to find your WordPress blog without trouble. As a result of such, better SERP ranking is possible. Your target audience will also find it easier to find what they are looking for courtesy of a sitemap. If they have a nice experience with your website, they are likely to seal the deal as well as keep coming back.
Use Heading Tags Throughout Your Content
Just like the creation of a sitemap, the use of heading tags throughout your WordPress blog is beneficial for you and your customers, too. Heading tags organize content, and search engines will find it easier to crawl through the structure of your post if it's well-organized. Heading tags also allow the visitors to find it pleasing to check out your WordPress blog.
Build Your Content Around Keywords
It's not enough that you use the right keywords. Equally important is building content around the keywords. When writing content, there are a couple of things that you should keep in mind: search engines and the people who visit your WordPress blog. While considering both is important, experts agree that people come first and search algorithms come second. It can be challenging to maintain the right balance, but it is always a possibility.
Incorporate Useful Internal and External Links
Having top SERP ranking entails the addition of both internal and external links to your WordPress blog. Internal links help viewers spend more time on your website, thus encouraging them to become customers. External links, on the other hand, can help make your WordPress blog look more legit and reliable. However, don't incorporate any internal and external links. You should go for those that are useful.
Use Responsive Design on Your Site
Responsive web design allows your website to respond according to the behavior of the visitor.It also responds to the environment, such as the screen size. Responsive web design brings increased mobile traffic, faster page loading, lowered bounce rate and improved user experience. All of these can contribute to a top SERP ranking.
Optimize Your Images
Images can turn a WordPress blog from boring to outstanding. However, they can also bring down your SERP ranking if you opt for the wrong images or incorporate them into your website badly. To optimize images, remember to use those with high format quality. Reduce their size, too. Add a concise caption on each one of them, and utilize alt text to let the visitors know what image they are unable to access.
Write Long-Form Content When Possible
Years ago, everyone thought that posting lengthy WordPress blogs was a terrible idea. However, things have changed and long-form content is now considered as something that can lead to high-content ranking in SERPs. Experts agree that long-form content is anywhere between 1,500 and 7,000.
Add and Update Your Posts Frequently
Regularly adding content allows your visitors to see that your website is active. What's more, the freshness of content helps with improving SERP ranking. If you don't have enough time to regularly add content to your WordPress blog, you can update old posts to get the same perks as adding new ones. Something as simple as correcting mistakes on your old posts and increasing their accuracy can do wonders.
Focus on Quality Content
Search engines can tell whether your WordPress blog is worth sharing. This is why posting quality content is king when it comes to improving SERP ranking. Something specific, unique and engaging to read helps you win the hearts of your visitors, thus allowing you to accomplish goals such as better engagement and increases sales.
Moving up the SERPs
Having a top SERP ranking, in conclusion, is possible. However, as with many things in life, there is no guarantee that your WordPress blog will get that number one ranking that website owners are longing for. What you can do is keep in mind the above tips to increase your chance of improved SERP ranking.