If you are an online store seller or someone who is aspiring to build one on their own, you are probably aware of the sales pressure that soon builds up. Running an online store is an unending tryst with the factor that you need to keep your online store relevant at all times so that the sales never go down. In this hustle of striving to keep the customers hooked, online store owners resort to many ways that can help them make more sales by achieving more orders. Encouraging the buyers to increase the order value is also a great way to increase the sales of an online store.
Have you heard about using Cross-selling as a tactic on your WooCommerce site that can help you optimize your online store? Cross-selling is a selling tactic where the store encourages customers to buy related or complementary items. To be precise, Cross-selling identifies products that satisfy additional, complementary needs that might go with the original product added to the cart by the customer.
Cross-sells can be promoted on the product page as well as the cart, based on the current product and are can be presented as a bundle offer to encourage customers to buy a package/kit/combo. Implementing this motivates the customers by instilling in them an emotion that the seller is being helpful by letting them explore other products/combos that they might need.
So, if the idea of implementing Cross-selling on your own WooCommerce store excites you, we have a great plugin that can help you do so: the WooCommerce Cross-Seller plugin. In the following blog post, we will briefly help you explore the details of this plugin.
WooCommerce Cross-Seller plugin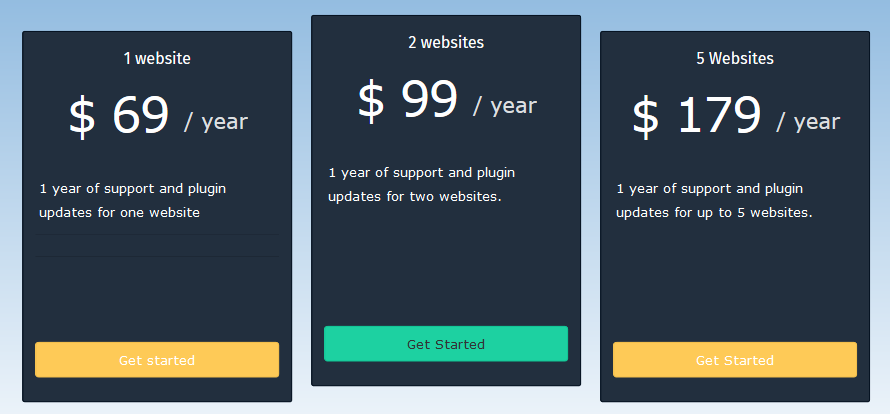 Offered by the CleverPlugins, the WooCommerce Cross-Seller plugin helps you encourage your customers to pay for an enlarged cart value. Using this plugin to tap into your existing clientele can skyrocket your sales. This fully customizable cross-selling plugin will help you enjoy increased sales. If you are an online store with more than a few products, this plugin will serve the purpose for you. This plugin works with the default WooCommerce email templates and is developer-friendly.
Once you install this WooCommerce Cross-seller plugin on your WooCommerce store, it notifies new customers with emails about other product recommendations. It sends out recommendation notification emails to existing customers as well. As and when a purchase is made on your online WooCommerce store, this fully automated plugin monitors the event and sends emails suggestions for other products your customers might like later. These emails can be sent out at an interval of 7, 14, 21 and 30 days. You can change the interval in settings and also fine-tune the emails.
The WooCommerce Cross-Seller plugin comes in a free as well as premium version. The free version of the plugin offers the display of unpurchased products to the customers coming on the website. This means that the customers won't be shown any products that they might have already purchased. The plugin also allows you to exclude certain products that you might not want to promote in your recommendations.
A great thing about this WooCommerce Cross-selling plugin is that it lets your customers unsubscribe from getting any more product recommendation emails if they want to remove themselves from future product recommendations. This plugin also works with WooCommerce logger system.
Talking of the Paid version of the WooCommerce Cross-Seller plugin, there are some great features offered on the front. You can also Cross-sell on the 'Thank You page' with the paid version of the plugin where you will be able to show product recommendations. The 'Unsubscribe' feature is also present in the paid version.
The plugin also lets you send random emails sent to your customers where you can set multiple subject lines. The plugin also lets you customize the email content directly into the editor through the settings page. There is no hassle in editing the files on your server.
Verdict:
If you were on the lookout for an efficient WooCommerc plugin that is capable of helping you cross-sell other products on your store and achieve great sales, you should definitely try out the WooCommerc Cross-Seller plugin.